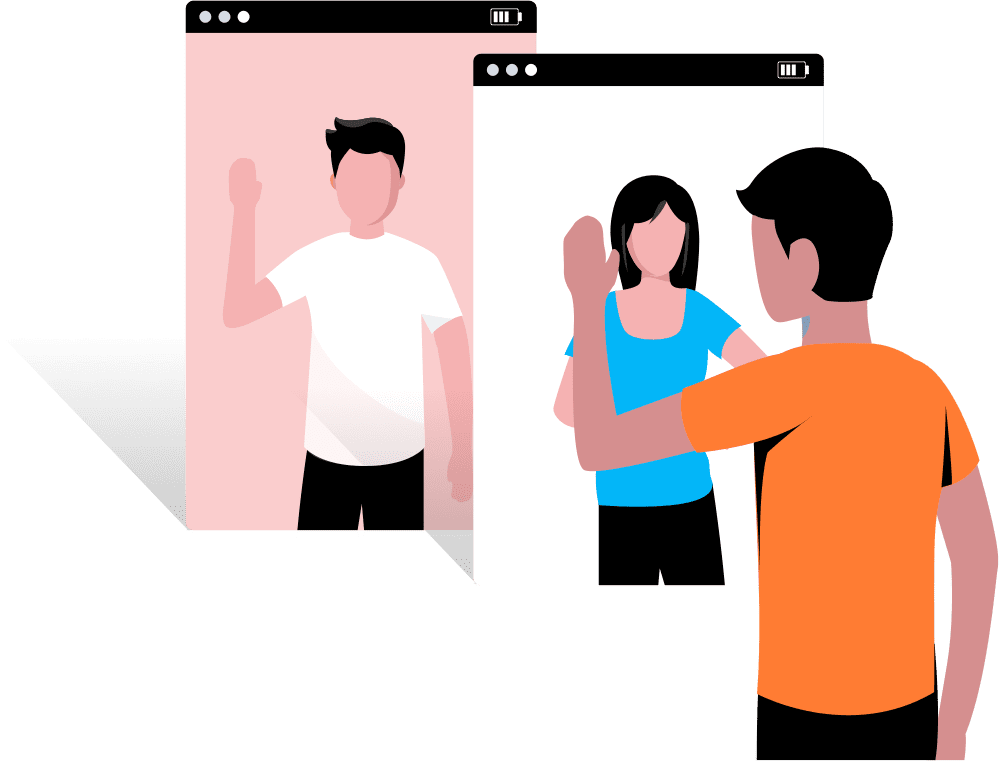 Key Deadline
Abstracts: 25 September, 2022
Full papers: 10 October, 2022
Registration Deadline: 15 October, 2022
Selected conference papers will be published in Conference Proceedings and few from selected papers may be accepted for "APR Review" which are subject to approval from the scientific committee. 
Global Conference on Business & Technology (GCBT) proudly announces its 5th  International Conference on Business and Technology  with a view to bringing together and assembling   the academics, gurus, researchers, executives, professionals, teachers (colleges/universities) and students of the world so that an opportunity is generated to exchange and share knowledge, ideas, experiences of their respective area of specialization.  The aforementioned conference welcomes papers and posters from all the broad areas of Business & Management, Economics & Finance, Social Sciences and Health Studies. We encourage any paper (empirical results, /poster of Business and allied disciplines. A list of the areas is appended below (but the conference is not limited to these areas only). To ensure the quality and suitability of the papers, all papers will undergo a double-blind review process. The authors would be notified about the results and outcomes within two weeks after receiving the same. However, we provide enough feedbacks and guidelines for the rejected papers so that a corrected and quality paper is resubmitted.  All accepted abstracts and papers would be published in the referred conference proceedings with ISSN, which would be read by millions of readers across the universe.  Further, all accepted full papers for the conference will be published in the APR review within 36-weeks from the scheduled date of the conference.  All participants (presenters and registered audience) would be issued with the conference certificates.  Best paper award (a certificate) would be also issued.  
The list of the areas for the conference (but the conference is not limited to these areas only). 
Economics & Finances
Economic Growth and Job Creation 
Business Dynamics 
Owner and Business Characteristics 
Banking & Stock Market
Regulatory and Tax Environment 
Financing and Access to Capital 
Geographic Considerations/Regional Clusters 
Globalization and Trade 
Emerging Economies and Economic Development 
Evidence-Based Policy Analysis 
Data and Research Gaps 
Economics of Public Health
Accounting and Insurance
Financial Management and allied disciplines 
Business & Management
Organizations and Technology Management
Production and Operations Management
Project and Quality Management
Purchasing and Supply Management
Decision and Risk Analysis
Contract Management
Knowledge Management
R&D strategies
Business Administration
Human Resource Management
Health Care Management
Marketing and  allied  disciplines
Warehouse Management 
Politics and Business 
Business Ethics
Logistics 
Contemporary Business Issues 
Business History 
Business Law
SMEs
General Management
Strategic Management  
Social Sciences 
Civic and Political Studies 
Cultural Studies 
Global Studies 
Environmental Studies 
Educational Studies 
Communication 
Demography
Development Studies
Behavioural Sciences
Health and Social Care:
Sociology
Social and Community Studies           
Public Health 
Psychology
Medical Sciences
Pharmacology
Nutrition and dietetics
Food science 
Microbiology/ Biotechnology/Biochemistry
Occupational Health and Safety
Tourism and Hospitality 
Service Management, Current trends / issues of Tourism
Tourism marketing
Hospitality management
Tourism planning & development
Law, Patent Litigation, Regulatory Frameworks
Licensing & Collaboration Agreements
Brexit and the Impact on the Industry
Regulatory Frameworks
Competition Law & Patent Litigation
Guideline for Author
As an author, it is crucial to follow the guidelines and formatting instructions to prepare and submit your paper in order to have it published in proceedings.
ONE PRESENTING AUTHOR PER PAPER SUBMISSION
Each individual is limited to one personal appearance on the programme as a presenting author. This policy precludes acceptance of papers for more than one presentation. In other words, an author can submit and present only one paper. However, a presenter can always be a non-presenting co-author on additional papers.

Please read the instructions carefully prior to submitting:
Each paper can only be submitted to ONE track.

Submitted papers must NOT have been previously published and if under review, must NOT appear in print before GCBT Conference.

To facilitate the blind review process, remove ALL authors identifying information, including acknowledgements from the text, and document/file properties. (Any submissions with author information will be automatically DELETED; author information and acknowledgements are to be included in a SEPARATE document).

The entire paper (title page, abstract, main text, figures, tables, references, etc.) must be in ONE document created in PDF format.

The maximum length of the paper is 40 pages (including ALL tables, appendices and references). The paper format should follow the APR Review Style Guide.

Use Times New Roman 12-pitch font, double spaced, and 1-inch (2.5 cm) margin all around.

Number all of the pages of the paper.

No changes in the paper title, abstract, authorship, track and actual paper can occur AFTER the submission deadline.

Check that the PDF File of your paper prints correctly and ensure that the file is virus-free. Submissions will be done on-line on the website.

Only submissions in English shall be accepted for review.

In case of acceptance, the author or one of the co-authors should be available to present the paper at the conference. A presenting author can only present one paper at the conference.
If you submit a paper, you agree to review at least two papers for GCBT 2022.